Choose the clown target or the bulls eye target, this is a blast for all your parties or events!!! DUNK TANK- Must have 6ftX10ftX8ft space to deliver- No STEEP hills or stairs-Must be able to fit through 6ft large gate or access to do so. Drain the water before picking up, SAFETY: Keep Dunk Tank away from electricity. Check tank and trailer frame for sharp edges. Keep water level filled to at least 8" from top of tank. Only one person at a time allowed on the seat or in the tank. Keep all non-swimmers and anyone less than 5 feet tall out of the tank. The manufacture safety rules state of the Dunk Tank is for use by adults only (18years or older) with a minimum height of 5ft tall and maximum weight of 250lbs. Never leave a dunk tank unattended, most have an adult operator when in use.
Professional delivery to
McKinney, TX
and surrounding areas. Please submit a quote or contact us to be sure we service your area.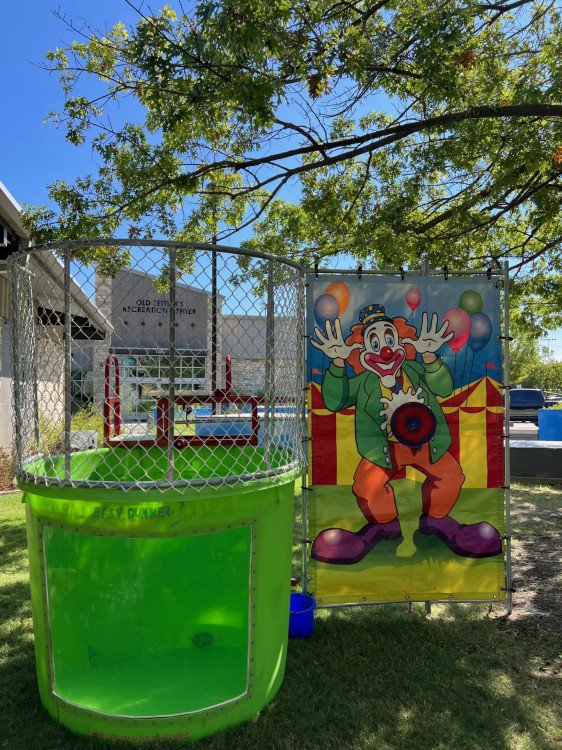 Dunking Tank
from $399.00