Water Slides & Combos
for Rent
Water slides and water rides can be a fantastic way to cool down on an extremely hot summer day! Enjoy getting wet by going on these fun rental water slides as well as water bounce houses.
Professional delivery to
McKinney, TX
and surrounding areas. Please submit a quote or contact us to be sure we service your area.
Water slide rentals are enjoyable because you can go quickly and cool down quickly. Children will line up to get these massive and brightly lit slides. The water slide is booked with water and electricity hook-up. We'll take the hose and cord as long as it's within a 50 foot range.
We offer a wide range of colors and options of big and small water slides. Be sure to choose one that's appropriate to the age of your youngsters and the number of guests. Most slides can hold up to 10-20 people as long as they're willing to wait for a bit. Even though smaller kids might be apprehensive about tall slides, all our slides can be able to accommodate between 10 and 20 guests.
Slides will be secured by stakes or sandbags so that they are safe in light winds.
We're sure that regardless of the water slide you choose to rent you'll be satisfied and would like to rent another!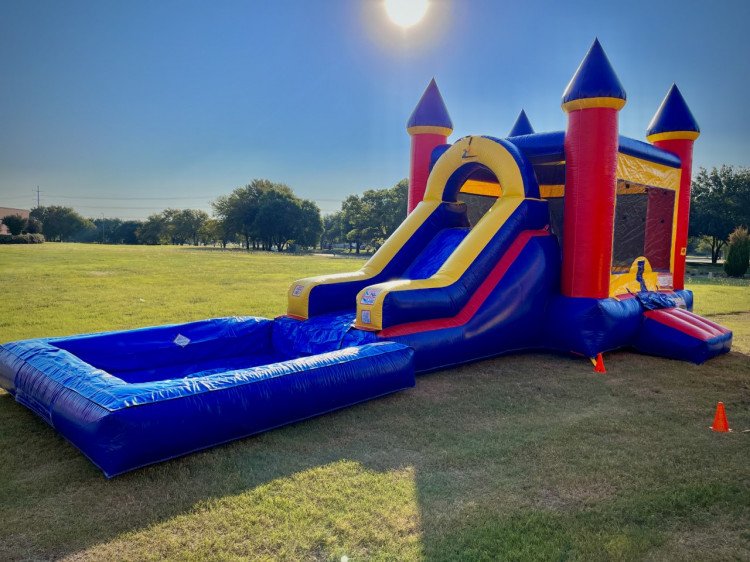 Blue & Red Combo W/Pool #21
from $229.00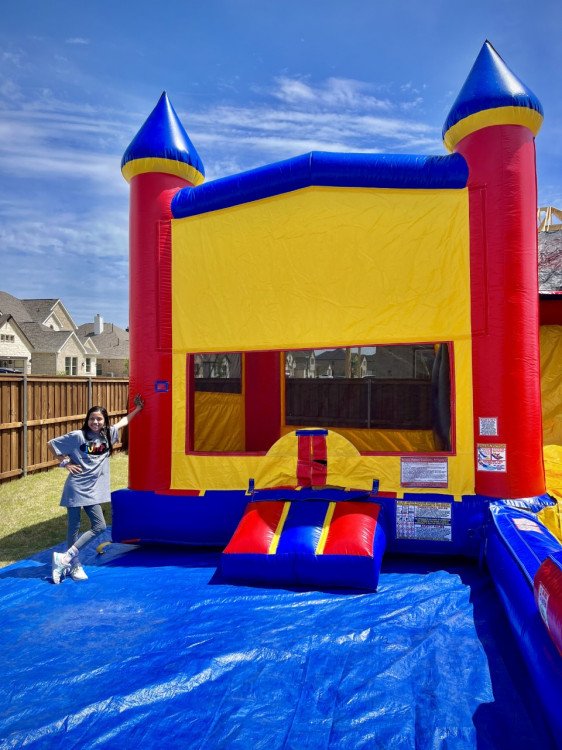 Castle side Slide Combo (Wet) #24
from $229.00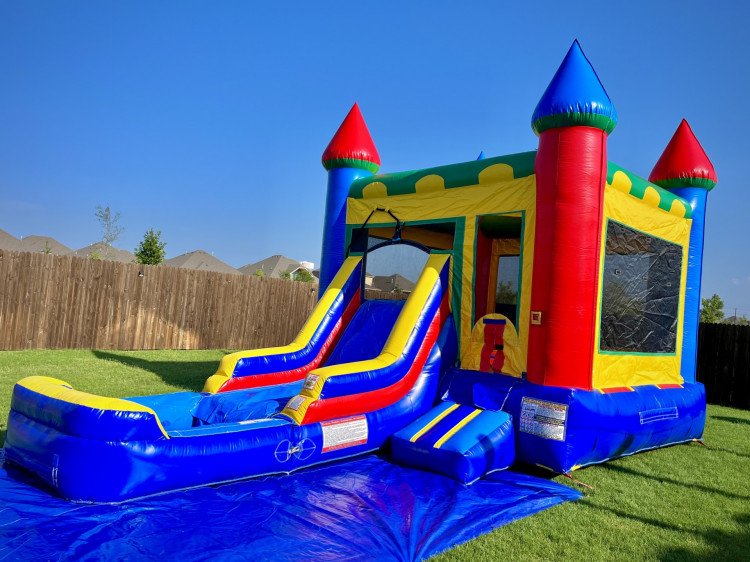 Colorful Combo with Pool #22
from $229.00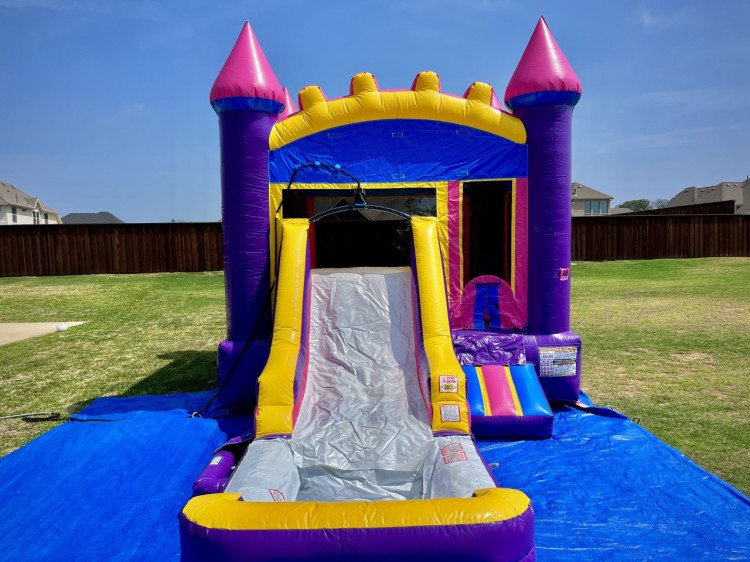 Dream Pink Combo with Pool #23
from $229.00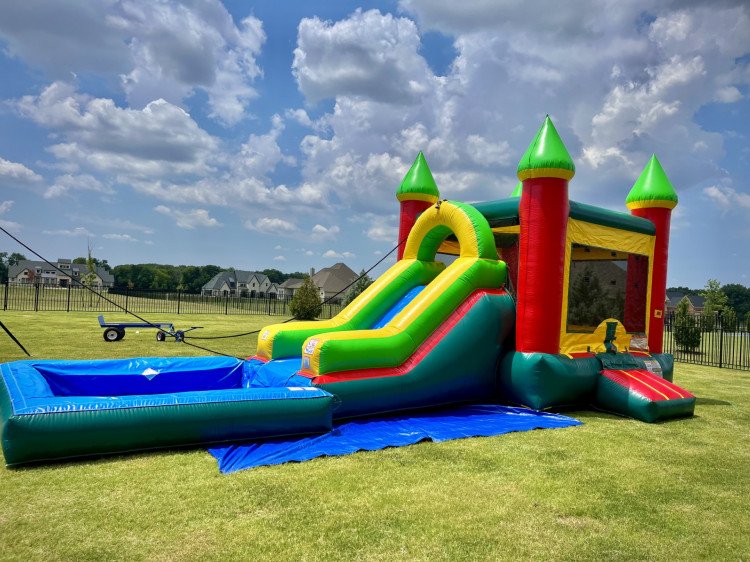 Front Slide Combo (Wet)#20
from $229.00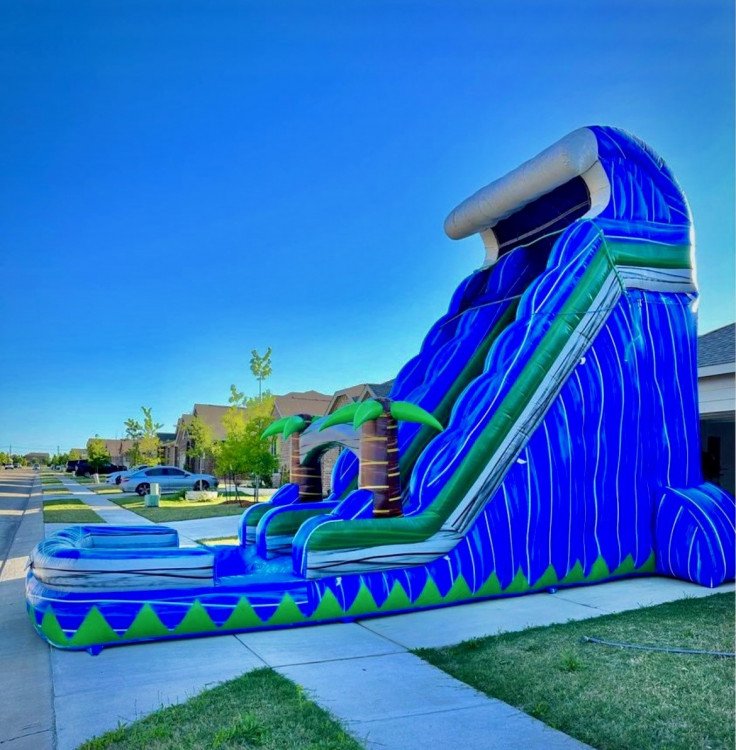 Tropical Water Slide #30
from $320.00